Time2Rent.com
Phoenix Arizona Property Management
CALL: 602-944-7368
A Word About our Phoenix Brokerage Services...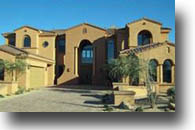 Here at Time2Rent.com, we are a Real Estate Brokerage with an experienced and competent sales staff to assist you with all your real estate investing needs. We extensive experience in working with real estate investors, both large and small.
Whether a novice or experienced investor, we can help you define and further your investing strategy.
Buying an investment property? As investment pros with auction experience, and a full knowledge of the Phoenix real estate market, we can help you make the kind of investment moves that will position you for long term growth, or short term gains.
Time to sell an investment home? We use powerful online marketing tools, in addition to MLS listings, and other advertising.
Whether buying or selling, we provide unequalled investor services. We provide:
FREE

portfolio analysis

FREE

investing consultation

FREE

on-site evaluation of homes you intend to purchase, with emphasis on

appropriateness of the home, and area, for your investment strategy
rehabilitation costs
rentability
rent-ready costs
ongoing maintenance costs
We do all of this because we see ourselves as your investment partner. Providing services that go the extra mile allows you to make informed investing choices that will lead to your financial success, and will help us to forge a relationship of trust that we hope lasts a very long time. As you succeed, we succeed.

To sum up, we have all the expertise you need to take advantage of today's real estate market!
Call us now at 602-944-RENT and let us put our 40 years of Real Estate experience, and investing know-how, to work for you. You'll be glad you did!
---
» Browse available rental homes
» Learn more about our services