Time2Rent.com
Phoenix Arizona Property Management
CALL: 602-944-7368
Contact Us at
602-944-7368

for a Free Property Management Quote...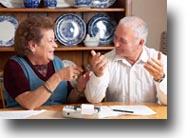 With Time2Rent.com there is never a fee to consult with us about your investment interests. And we know that no two investors are alike, so we listen to your investment needs very carefully, and partner with you to accomplish your investing goals. Be it property management, maintenance, marketing, or investing, we've got you covered!
When investors contact us, they typically want to know the answers to two questions:
1) What can we do for them?
2) What will it cost?
These are simple questions, but in surveying property managers, we have found that it is not always easy to find the answers. Here at Time2Rent.com we believe that you deserve to have quick access to this information so you can make an informed decision about your property management company.
The short answer is that we provide all aspects of management, maintenance, marketing, and investment consultation ... and we do it for the lowest fees you will find anywhere. For a more detailed answer, read on...
What Can We Do For You?
Prepare your property for rent, if necessary, keeping repair costs to a minimum
Advertise your property with an aggressive multimedia campaign, including over 150 online forums
Qualify potential tenants using a thorough five-point screening process
Deal with all move-in and move-out issues
Handle all day-to-day tenant communication
Perform all inspections
Monitor and manage compliance and HOA issues
If you prefer, we will handle all routine, urgent, and emergent maintenance
Handle all difficult tenants, five-day notices, and evictions if necessary
Provide you with 24/7 secure online access to your account
Distribute print or electronic property management account statements
Provide you with ready access to our personnel to discuss any issues you may have
Distribute monthly or recurring draws in a timely fashion
Provide your tenants with secure online access for rent payment and maintenance requests
And much more!
What Will It Cost?
NO upfront fees whatsoever
NO monthly management fees until your property is rented
NO mileage charges or trip charges
NO charges for signs, lock boxes, or inspections
NO signup fee
COMPLETE PROFESSIONAL MANAGEMENT
So there you have it, short and sweet, no surprises, no hidden fees. Of course, you will still have questions, so please contact
us at 602-944-7368 or ryan@time2rent.com for a free, confidential consultation - you'll be glad you did!
---
» Learn more about our services
» Learn more about our company