Time2Rent.com
Phoenix Arizona Property Management
CALL: 602-944-7368
Important Information for Our Renters...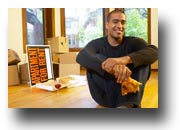 The majority of Phoenix property management companies focus only on properties. At Time2Rent.com we focus on people. When it comes to Phoenix homes for rent, we know that you want the right home, in the right area, at the right price. You want a home where you can be secure, pursue your hobbies, raise your family, and earn a living.
You depend on your Phoenix property management company to help you accomplish these goals, and to serve you with respect and fairness. We are that company! Sure, finding the right rental home is important, but finding one managed by a professional property management team that will respond to your needs is just as important.
We manage hundreds of Phoenix rental homes, and can help you find that perfect one. We also offer you conveniences such as online account access, online maintenance scheduling, and electronic rent payment.
Call us now at 602-944-RENT, and see what a difference our team of dedicated people can make. You'll be glad you did!
---
FREQUENTLY ASKED QUESTIONS
Q. How do I apply online to rent a home?
A. Easy as 1, 2, 3...
1) Click on the FOR RENT tab at the top of our website.
2) Find the home you want to rent by searching, or clicking the LIST tab. Click the picture of the house to display the listing.
3) Click the APPLY ONLINE link to the right of the house picture, then fill out the application and click SUBMIT.
We will contact you after receiving your completed application. If you have any questions or problems, call us and we will help.
Q. What do I need to qualify to rent a home from you?
A: 1) A good rental history. 2) No recent evictions. 3) Proof of income, such as a pay stub. Your monthly income should be about three times the monthly rent. 4) We evaluate criminal history on a case by case basis.
Q. My home is in foreclosure, can I still rent a home from you?
A. Foreclosure is okay, as long as the monthly rent amount for the rental home does not exceed the amount of your current mortgage.
Q. I have bad credit. Will this keep me from renting a house from you?
A. Bad credit certainly will not disqualify you. We will review your credit history, however, this is just one of many factors that we consider to determine your qualifications as a renter.
Q. How much is the security deposit for one of your rentals?
A. The security deposit on most homes is equal to one month's rent.
Q. Are pets allowed?
A. Pets are allowed in most of our rental properties. The pet deposit is $100 per pet. We don't allow aggressive breeds of dogs
(Pit Bull, Chow-chow, Doberman Pincers, etc.).
Q. I don't need to move in right now. Can you hold a home for me?
A. Yes, we can hold a home for two weeks. The holding deposit is equal to one-half of the security deposit.
Q. How long does it take to move into a home?
A. Once we receive a completed application, the usual processing time is one to two days. You can move in anytime after your application is approved and you pay your fees.
Q. I don't see a home that will work for me on your website. How often do you add new homes?
A. We add homes to our inventory nearly every day, and post them on our website as soon as they are ready to rent. So check back with us frequently.
Q. How do I schedule an appointment to see a home?
A. We can usually schedule showings very quickly. Just call our office at 602-944-7368 and speak with our leasing specialist to schedule a showing.
---
» Search available homes for rent
» Contact us via phone, email, or web form
» Learn more about our company