Time2Rent.com
Phoenix Arizona Property Management
CALL: 602-944-7368
Information About Our Property Management Services & Fees...
At Time2Rent.com, we understand that our ultimate purpose is to improve your quality of life. To do this, we provide a full palate of property management services. We make your property rent-ready, advertise it aggressively, screen and qualify tenants, deal with move-ins and move-outs, collect all rents, perform repairs & maintenance, enforce rules and regulations, deal with tenant communication, deal with evictions, and distribute monthly statements and draws.
YES, that's a lot, but that's our job! We take the hassle out of real estate management, and put a smile back on your face!
Among Phoenix property management companies, our convenience features are unequalled. We provide online tenant and owner portals for quick and efficient communication, online maintenance requests and response tracking, online account viewing for owners, and electronic rent payment for tenants. With our Exclusive Owner's Money Back Guarantee ®, and no monthly management fees until your property rents, we're the kind of property manager that puts your interests first. So relax, we've got you covered!
---
VALUE FACTORS
NO signup fee
NO charge to get started if your property is rented
NO charge for advertising - with extensive print and online exposure
Free onsite property evaluations by our Broker

Exclusive Owner's Money Back Guarantee ®

(see below for details)
Complete Maintenance system available
NO charge for maintenance estimates
NO trip charges or mileage fees
Maintenance fees can be charged to rent
NO charge for lock boxes or signage
Secure online Owner Portal with 24/7 account visibility
Direct deposit
And lots more...
---
MANAGEMENT FEES
When comparing property management companies, it can be difficult to discover what FEES you will have to pay. Here at Time2Rent.com, our policy is simple - NO HIDDEN FEES. And ... we pride ourselves on having the LOWEST PROFESSIONAL FEES available. Check out other property managers, and you'll agree, we are the best!
NO up-front fees OF ANY KIND!
If property is now rented, NO CHARGE to get started
NO FEES whatsoever until the property is leased
NO nickel and dime fees
NO charge for signs
NO charge for lock boxes
NO charge for maintenance estimates
NO mileage or trip charges


Complete Professional Management
---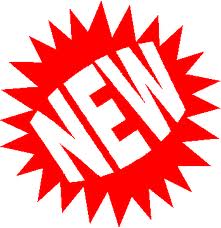 CUSTOMIZE YOUR MANAGEMENT FEES
If our standard fee options are not what you had in mind, CALL US, we'll customize a fee schedule for you!
If you have any questions after reviewing our fees, or want to discuss a custom fee schedule, please call us at 602-944-7368 or email us at ryan@time2rent.com for a confidential consultation.
We are devoted to providing all of the services necessary to minimize your expenses, and maximize your rental income and occupancy rates, so that your investments yield the highest possible return. In short, we do the worrying and heavy lifting, you reap the benefits!
---

EXCLUSIVE OWNER'S MONEY BACK GUARANTEE ®
Property Owners! To help out during these difficult times, we are offering an exciting new program - our Exclusive Owner's Money Back Guarantee. The program is simple: If a tenant signs an initial lease of 12 months or greater, then breaks that lease in the first six months, we will lease the property again with no additional marketing fees!
With our Exclusive Owner's money Back Guarantee ®, low fees, and unsurpassed customer service, we continue to set the standard for property management in Arizona.
To find out more, call us now at 602-944-RENT (7368). You'll be glad you did!
» Learn more about our company
» Contact us by phone, email, or web form