Time2Rent.com
Phoenix Arizona Property Management
CALL: 602-944-7368
Our Approach to Property Management...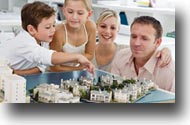 We have developed our services based on what we want from a property management company: integrity, hard work, accountability, responsiveness, reasonable fees, exceptional customer service, progressive marketing, and the latest technology. We know that this is what you expect from a property manager as well, and this is what we deliver.
We have over 40 years of experience in all aspects real estate investing, and have managed over 5000 properties for owners like you. We understand that property management is fundamentally about people. You have dreams and future plans, and we see it as our job to partner with you to help make your dreams a reality.
We are Arizonans, and are proud of our heritage. We live here and work here. We have a broad and intimate knowledge of the Arizona real estate market going back decades, and have deep roots in the Arizona community. We leverage this knowledge to advise you on the most profitable property management and investment strategies so that your investments grow in value as your relationship with us strengthens.
As Arizonans, we value the personal touch. We take time to listen to you, understand your investment goals and property management needs, and provide for those needs as fully as possible. What is important to you is important to us, and we realize that we succeed only as you succeed. A new approach? You betcha.
---
» Learn more about our company
» Contact us via phone, email, or web form
» Get a FREE property management quote
Or ... just stop by. No matter how you find us, you'll be glad you did!