Time2Rent.com
Phoenix Arizona Property Management
CALL: 602-944-7368
Information About Our Phoenix Property Management Services...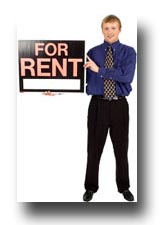 We at Time2Rent.com are committed to providing fantastic customer service! We believe that we are your "investment partner", and we provide the very best in quality property management to help insure that your Phoenix rental home is profitable and grows in value. We take the hassle out of real estate management, so you can relax and reap the rewards.
Value factors at Time2Rent.com include:
Centrally located and locally owned
Valley-wide service
Online account access for owners and tenants
Online maintenance requests for owners and tenants
Online electronic rent payment for tenants
Direct deposit for owners
Over 40 years of Real Estate experience
Property Management experience of over 5,000 homes
Complete credit, eviction, employment, criminal, and rental qualification
Proven Lease and Management Agreements
Lowest monthly management fees
Friendly and helpful employees
Searchable online database of homes for sale and for rent
Powerful multimedia marketing of your rentals

Exclusive Owner's Money Back Guarantee

(see below for details)
» Learn more about our services and fees
We need your home, and you need a property management company like us! Rental homes are in great demand because of the economic conditions today. With our proven marketing methods we can rent your home quickly! The minute your home rents, is the minute your investment becomes profitable.
To learn more, call Call Ryan at 602-944-7368 or email ryan@time2rent.com. Let us show you what a great property manager can do for your bottom line.
---

Exclusive Owner's Money Back Guarantee
Property Owners! To help out during these difficult times, we are offering an exciting new program - our Exclusive Owner's Money Back Guarantee. The program is simple: If a tenant signs an initial lease of 12 months or greater, then breaks that lease in the first six months, we will lease the property again with no additional marketing fees!
With our Exclusive Owner's Money Back Guarantee, low fees, and personal treatment, we continue to set the standard for property management companies in Arizona.
To find out more, call Ryan at 602-944-7368 or email ryan@time2rent.com. You'll be glad you did!
» Learn more about our company
» Contact us by phone, email, or web form