Time2Rent.com
Phoenix Property Management
CALL: 602-944-7368
Some Information About our Company...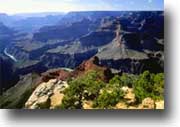 Time2Rent.com is a different kind of property management company! We are locally owned and centrally located in Phoenix. We are from here, so we understand Arizona and Arizonans. We know the history of this area and its real estate market, and this knowledge, combined with our experience as property managers over 5,000 homes, enables us to give you service and insights that you can get nowhere else.
Our approach to property management springs from our experience as investors. We know the importance of having a property management company with a broad range of services, so we provide our clients with:
Investment consulting
Leasing and lease-to-own services
Contract administration
Inside and outside maintenance
Full accounting services
And much more...
We have mobilized the latest technology to streamline these services, including:
Web-based accounting
Owner and tenant online portals for quick access
Powerful online marketing tools
Electronic payment services
Searchable online rental and for sale databases with interactive maps, virtual tours, and community links
All accessible 24/7
Our leasing agents are dedicated and professional, and administer each property with integrity and accountability. We ONLY bill you for services performed, we promptly answer your calls, and we see to your needs. We will not just rent to anyone! We screen and qualify ALL prospective tenants, and place only the highest quality tenants in your Phoenix rental property. We promptly advertise your property for rent, and promptly rent it to a qualified tenant. We guarantee service and professionalism.
For a fresh and exciting approach to property management, call us at 602-944-RENT, you'll be glad you did!
---
» Learn more about our services
» Contact us thru phone, email, or web form