Time2Rent.com
Phoenix Property Management
Time2RentArizona.com
CALL: 602-944-7368
Street Address:
7310 N. 16th St., Suite 190
Phoenix, AZ 85020
(click for map)
Telephone:
602-944-7368 (voice)
602-870-8896 (fax)
Email:
Owners/Investors - danmanley37@gmail.com
Accounts/Vendors - danmanley37@gmail.com
Leasing - ryan@time2rent.com

Office Hours:
Mon - Fri, 8am - 5pm
Homeowners - Use this simple web form to contact us about property management services
Tenants - Please use our Contact Agent form
Solicitors - We DO NOT accept solicitations using this form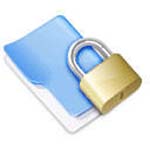 Privacy Promise: We will never sell your information, and you will never get an unwanted email or phone call from us!
So contact us with confidence. You'll be glad you did!